Join Us For These Upcoming Events!
*All in-person library sponsored programs have been cancelled or postponed during the current COVID-19 outbreak. Events will be updated as we have new information and all currently scheduled programs will take place virtually until further notice.
Stay tuned for these virtual programs happening now at DPL!
---
Fierce Females: Women in Art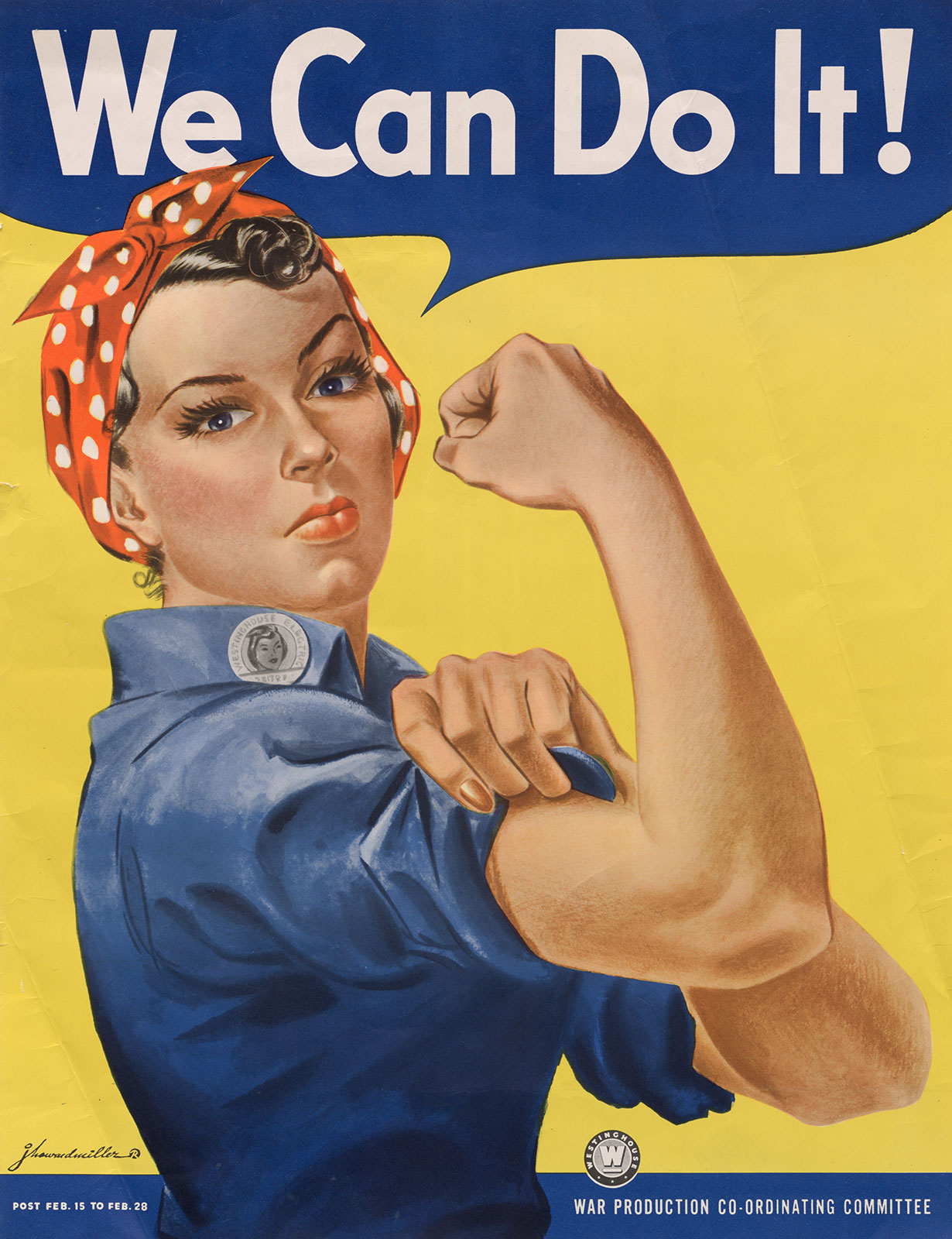 Tuesday, March 16th at 6:00 pm
In observance of Women's History Month, join DPL Adult Services and the New Hampshire Humanities Council to welcome Jane Oneail to present Fierce Females: Women in Art via zoom.
Women have long been the subject of art, often depicted as nothing more than objects of desire. How do images of women change when women become the creators? This program examines the history of women in art in brief and then explores the lives, careers and works of several major women artists from the Renaissance to the twentieth century. Artemisia Gentileschi, Mary Cassatt, and Frida Kahlo are some of the artists discussed in this program.
About the presenter: Jane Oneail is an independent scholar and holds a master's in Art History from Boston University and a master's in Art in Education from Harvard University. Jane is a New Hampshire native and has worked at some of the state's most esteemed cultural institutions, including the League of New Hampshire Craftsmen, where she served as Executive Director, and the Currier Museum of Art, where she held the role of Senior Educator. Jane has also taught at the college level for more than a decade, most recently at the NH Institute of Art.
This program is free and open to all, hosted by the Durham Public

Library and sponsored by the New Hampshire Humanities Council.
---
Author Talk! A Libertarian Walks Into A Bear with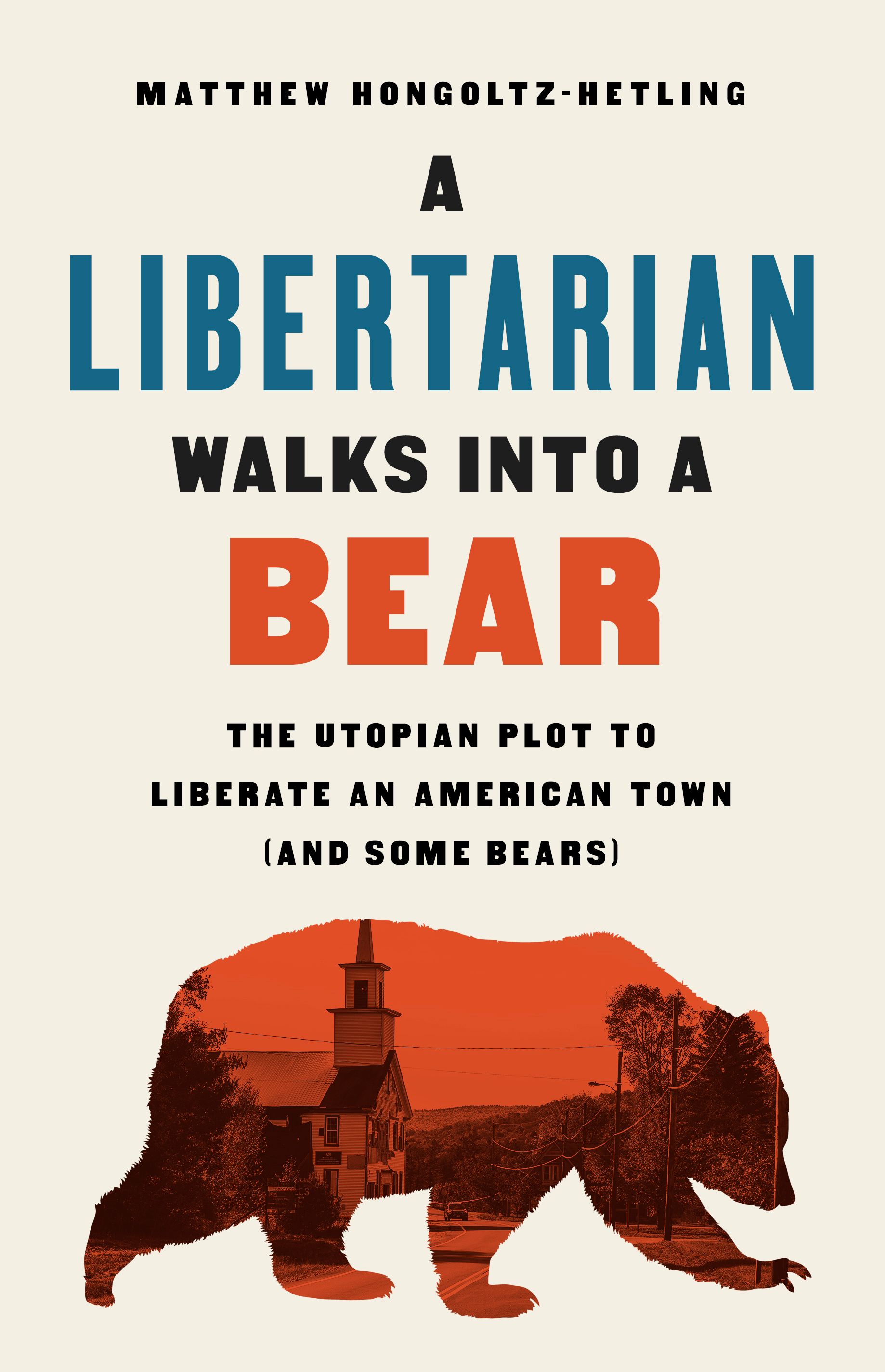 Matt Hongoltz-Hetling
Tuesday, March 23rd at 6:00 pm
Join DPL to welcome award-winning journalist and author Matt Hongoltz-Hetling for a discussion of his September 2020 title, A Libertarian Walked Into A Bear. Once upon a time, a group of libertarians got together and hatched the Free Town Project, a plan to take over an American town and completely eliminate its government. In 2004, they set their sights on Grafton, NH, a barely populated settlement with one paved road. When they descended on Grafton, public funding for pretty much everything shrank: the fire department, the library, the schoolhouse. State and federal laws became meek suggestions, scarcely heard in the town's thick wilderness. The anything-goes atmosphere soon caught the attention of Grafton's neighbors: the bears. Freedom-loving citizens ignored hunting laws and regulations on food disposal. They built a tent city in an effort to get off the grid. The bears smelled food and opportunity. A Libertarian Walks Into a Bear is the sometimes funny, sometimes terrifying tale of what happens when a government disappears into the woods. Complete with gunplay, adventure, and backstabbing politicians, this is the ultimate story of a quintessential American experiment — to live free or die, perhaps from a bear.
This program is sponsored and hosted by the Durham Public Library. It is free and open to all. Please register below.
About the author: Matt Hongoltz-Hetling is a Vermont-based writer whose longform journalism has appeared in Popular Science, Foreign Policy, USA Today, Atavist Magazine and The Weather Channel, among other outlets. His investigative work has spotlighted flood insurance challenges for Missouri's riverboat casinos, maternal health challenges in Sierra Leone, the potential collapse of Maine's lobster industry, and oversight problems in the federal Section 8 Housing program, which led to national reforms.
He is a recipient of the George Polk Award, a Pulitzer Prize finalist, and a Maine Journalist of the Year. He was recognized for excellence in the 2018 Best In Business Awards from the Society for Advancing Business Editing and Writing (SABEW), received the 2019 Distinguished Science Journalism award from the American Meteorological Association, and was selected for inclusion in the Best American Nonrequired Reading 2019 anthology. His first book, A Libertarian Walks Into a Bear, hit bookstores in 2020.
---
Meditative Yoga for a Calm Body & Steady Mind
Sunday evenings from March thru May at 7:30 pm
Join DPL to welcome back Jiong Jiong Hu, who will present meditative yoga sessions virtually from March thru May! The primary aim of these sessions are to learn to relax and enhance your experiential understanding and techniques for steadiness and contentment of body and mind in preparation for the week ahead. These programs are open to all and suitable for newcomers to yoga and mindful meditation.
You only need to register once to receive the link each week. Drop-in to any session or attend them all!
Complete Date Listing: March 7, 14, 21, 28; April 4, 11, 18, 25; May 2, 9, 16, 23
About the presenter: Jiong Jiong Hu is a long time Insight meditation practitioner and mentor, with more than 1,000 hours of formal training. She is a volunteer for Behavioral Health Half-Hospitalization and Palliative programs at Portsmouth Regional Hospital. Hu is a certified Yoga Teacher trained by the Yoga Institute of India, a Body and Mind Integrated Movements Instructor, a Level II Reiki practitioner and recently has completed MBCT-TTI course (Mindfulness-Based Cognitive Therapy Teacher Training Intensive) for depression/anxiety relapse prevention. She has guided open meditation sessions for stress reduction at Durham Public Library since 2018 and UNH Waysmeet since 2012.
---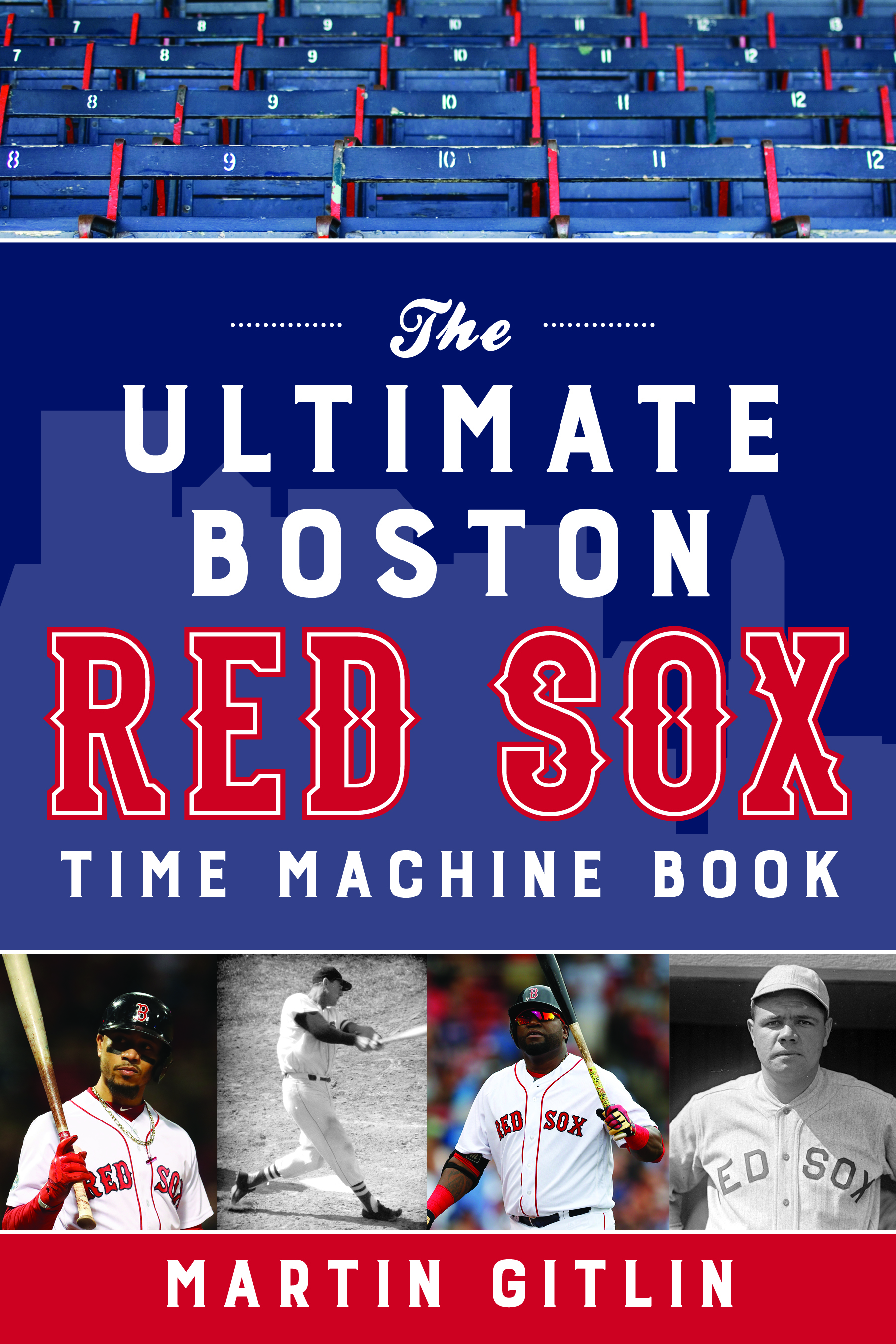 The Ultimate Presentation for Red Sox Nation
Monday, April 5th at 6:00 pm
Join DPL to welcome award winning sportswriter and popular culture author Marty Gitlin to present his program The Ultimate Presentation for Red Sox Nation as the MLB season opens in 2021 and take a fun and enlightening journey through the Boston Red Sox past. This presentation features videos and photographs of the greatest and most fascinating players, teams, events and moments in franchise history. The program also includes trivia questions for patrons to ponder and covers Sox history from the Royal Rooters, who launched Red Sox Nation, all the way to the four World Series championships and beyond. It will conclude with a question-and-answer period.
About the presenter: Gitlin is the author of The Ultimate Boston Red Sox Time Machine Book (2020). Join us for an engaging program with lots of vintage Red Sox clips spanning over a century to explore more about the team history and some of their greatest players. The author will have autographed and personalized copies of his book available online following the program.
This program is free, open to all, sponsored by the Durham Public Library and will take place via zoom. Please register below to receive the link.
---
Present Moment, Prolific Moment: Using Mindfulness to Write
Tuesday, April 13th at 6:00 pm
Please join DPL and the NHHC to welcome NH Poet Laureate Alexandria Peary in celebration of National Poetry Month to present Present Moment, Prolific Moment: Using Mindfulness to Write.
Writing can become much more fulfilling if we think of it as happening right Now. Much is lost when we overlook the present moment because we forfeit rewarding writing experiences in exchange for stress, frustration, boredom, fear, and shortchanged invention and creativity (it's a poor bargain). Through mindfulness, we can reduce our writing apprehension and the writing blocks that come from future- or past-oriented thinking. Every moment can become a prolific moment: we can write more quickly and with greater ease of mind. In this presentation, we discuss writing tools that emerge when present time is highlighted: impermanence, audience demons, monkey mind self-talk, and preconceptions about writing ability and writing task. Participants will learn basic strategies to incorporate mindfulness into their writing lives.
About the presenter: Alexandria Peary serves as New Hampshire's Poet Laureate. She holds MFAs in Poetry from the University of Iowa and the University of Massachusetts, Amherst, and a PhD in English from the University of New Hampshire. She is the author of six books and over 150 shorter pieces in leading literary and scholarly journals. Her work has received the Iowa Poetry Prize, the Slope Editions Book Prize, and Writing Studies. She is a professor in the English Department at Salem State University and lives in Londonderry, NH, with her husband and two daughters.
This program is free and open to all, hosted by Durham Public Librar

y and sponsored by the New Hampshire Humanities Council.
---
Strange Terrain: How Not to "Get" Poetry and Let it Get You Instead.
Monday, April 19th at 6:00 pm
In observance of National Poetry Month, please join DPL to welcome former New Hampshire State Poet Laureate, Alice B. Fogel, with Strange Terrain: How Not to "Get" Poetry and Let it Get You Instead. Alice Fogel takes you through seven simple steps, and one hard one, toward understanding and appreciating more elements of poetry than you ever thought you could. In the end you'll see that you already knew them all along. This workshop is your quick, self-help program for "getting" poems. Fogel helps you develop your own confident relationship with poetry's shapes, words, images, sounds, emotions, mysteries, and more.
About the presenter: Alice B. Fogel has been the New Hampshire State Poet Laureate. Her poetry collections include Interval: Poems Based on Bach's "Goldberg Variations," which won the Nicholas Schaffner Award for Music in Literature, and Be That Empty, a national poetry bestseller, among others, and she is also the author of Strange Terrain, a reader's and teacher's guide to appreciating poetry without necessarily "getting" it, based on her Humanities To Go program. Nominated for Best of the Web and eight times for the Pushcart Prize, Fogel's poems have appeared in many journals and anthologies, including Best American Poetry. She has received a fellowship from the National Endowment for the Arts, among other awards.
This program is free and open to all, hosted by the Durham Public

Library and sponsored by the New Hampshire Humanities Council.
---