Join Us For These Upcoming Events!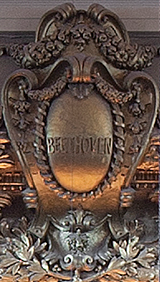 A Portrait of Beethoven - 3-part Classical Music Lecture Series with Robert Hoffman
Tuesday, November 12th at 6:00 pm
Join DPL to welcome music professor and long-time PSO member Robert Hoffman 3-part Classical Music Lecture Series with Robert Hoffman entitled 'A Portrait of Beethoven.'
Lectures on October 29th, November 12th and November 19th at 6:00 pm! Attend one or all! No registration required.
Local Author Talk with Terry Nelson - The Hidden History of the New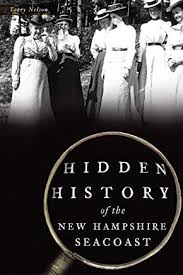 Hampshire Seacoast
Wednesday, November 13th at 6:00 pm
Author of the newly-released, Hidden History of the New Hampshire Seacoast, Terry Nelson, will be at Durham Public Library on November 13th at 6:00 pm to talk about his research and sign copies of his book.
Books will be available for sale at the event. This event is free and open to the public. No registration required.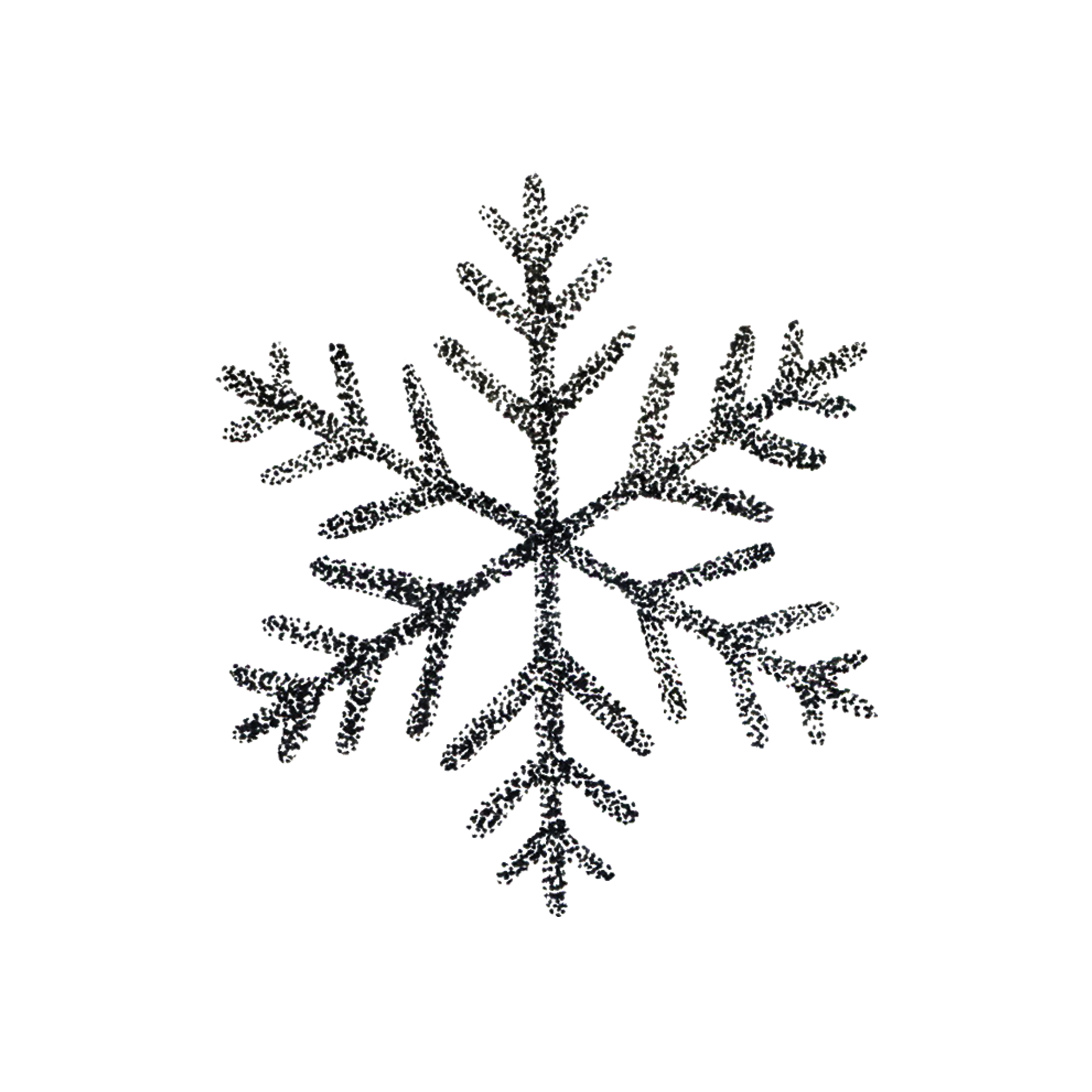 Durham Public Library's 5th Annual Snowflake Social!
Tuesday, December 3rd from 4:00-6:00 pm
Join DPL for our annual holiday party celebrating our patrons and residents. Music by Jeff Snow with a pop-up performance by UNH's acapella group, Not Too Sharp. Food, drinks, crafts (for adults and kids) and raffles. We will also be unveiling Trudy Brown's spectacular gingerbread house once again! Open to all!
Mindful Meditation with Jiong Jiong Hu - This Month: Relaxing the
Body; Stilling the Mind
Tuesday, December 10th at 7:00 pm
Join DPL to welcome back Jiong Jiong Hu to this month's Mindful Meditation workshop. Each of these sessions invites you to tune inward, explore the power of self-care and healing through gentle inquiry, mindful breathing and reflection. This opportunity provides time and space for you to learn tools to calm and balance your body and mind in the midst of life's challenges.
---
Miss An Event?
Don't worry! Our goal is to provide as much access to our programs as possible! Many events at DPL, including some of the book talks, educational lectures and summer concerts are filmed by the Town of Durham DCAT staff and are available on demand on the Town of Durham's DCAT 22 Video On Demand Page! For more information regarding DCAT, visit their page on the Town of Durham website!
---
In the Gallery! The art of Pamela Tarbell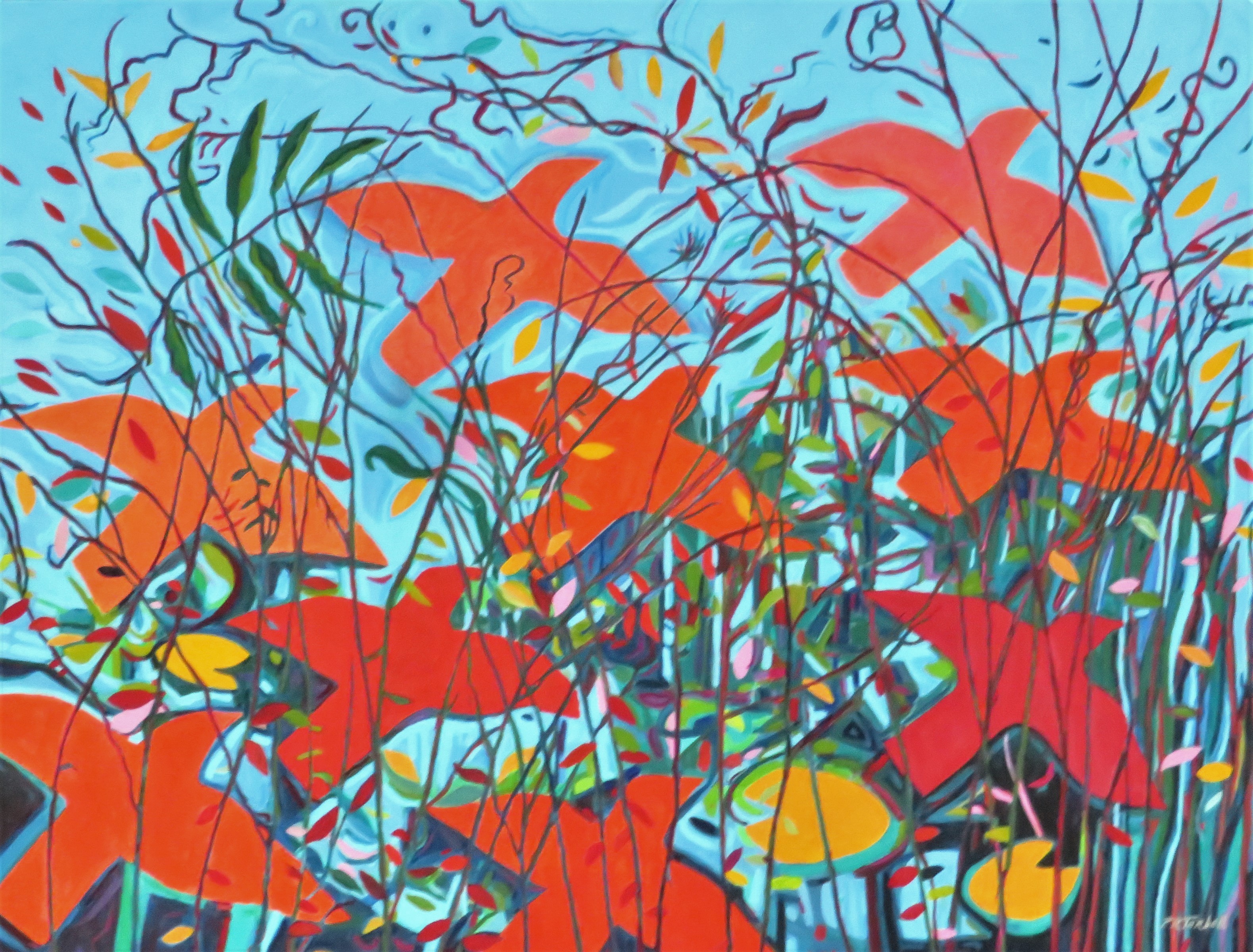 Artist's Statement:
"My only inspiration to the arts back in the fifty and sixties was my art teacher that I had from kindergarten through high school. In high school they would only let me take an art class my senior year, since it was the time of "Sputnik" and only science and math were important.
I eventually received my degree from the Rhode Island School of Design in Art Education. I taught in a couple of different locations before moving to New Hampshire in 1971. At that time I added to a growing family of four children."
Biographical Information:
After spending more than 20 years managing the Mill Brook Gallery and Sculpture Garden, Pam Tarbell just reopened her space as PR Tarbell Fine Art and is returning to focus on her work as a studio painter.
Tarbell has been painting for more than 50 years and holds memberships with the National Association of Women Artists and the New Hampshire Women Caucus on the Arts and has received numerous accolades.
Tarbell's work will be on display in the upstairs DPL gallery for the month of November.
---
Printable Program Calendar
Print This Month's Adult Entire Program Calendar!
---