Weekly Fall and Winter 2020 Programs (November, December)
Fall 2020 Virtual Youth Programs Register Here
Kids' Zoom Cooking Classes with Misa's Kitchen (ages 2-10 yrs. with adult)!
Register Here for Weds. Dec. 9th 4-4:30 pm
Register Here for Weds. Dec. 16th 4-4:30 pm
---
Virtual Monthly Youth Programs Fall and Winter 2020
Monthly and Special programs November and December 2020
Raccoon Readers (2nd-4th grade book group)

Zoom fun on Tuesday December 15th 4-5 pm This month: Graphic Novels and Comics! Read any Graphic novel of your choice.

Graphic Novel Book List!
Magnificent Monster Circus with Cactus Head Puppets Joint library program with the Durham, Lee and Madbury Libraries! Saturday, December 5th at 10:30 am.
---
Join the Patch Program!
Earn patches and a fun library bag for reading!
Earn patches and a tote bag for hours that you read!

This program runs from September to May and is open to children ages 0 to 8th grade.

The Patch Program is generously sponsored by

The Friends of the Durham Public Library.

Register Here on READsquared to join the Patch Club
---
Storywalk Book in the Rain Garden!
Come visit the Storywalk outside for our new story!
We have a fun Fall story in the Durham Public Library Storywalk!
My Leaf Book by Monica Wellington
Come and read the story in the Rain Garden!
---
Fun things to do at home!
Keep busy at home with some of our ideas!
Storytimes!
Craft Ideas!
Make a toilet paper roll butterfly!
Paint with your matchbox cars on a piece of paper!
Paint a rainbow with corks, cotton balls, q-tips, sponges!
Paint to music. Change the music and paint again!
Look in a mirror and paint a self-portrait!
Fun Websites!
Things to do with a busy toddler!
Travel to Yellowstone National Park!
Lego Build Challenges!
Build a lego marble maze.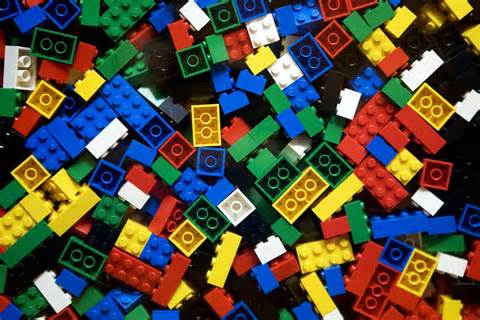 Build a lego boat and test to see if it floats in your sink or bathtub.
Build your name in Legos.
Build a lego car and test it on a ramp.
Build a lego contraption that can hold 3 books.
Build a lego catapult and test with pom poms or marshmallows.
STEAM Fun!
Build with toothpicks and marshmallows.
Make home-made playdough.
Make a yarn maze at home and try to get through it.
Build reading forts.
Draw a map of your house and street.
---
Summer Reading!
A 5-week reading program that runs from the end of June through July!
Our summer reading program runs for 5 weeks (end of June through July) and has a different theme each year. Upon registering for this program, you will receive a great goody bag and a reading log/bingo card. Log your reading time, do fun bingo card activities and do some beading and win prizes. There are fun programs to attend for all ages as well.
---