Register Here for Lego Club, Crafternoon and Tales for Tails!
Click on the links below to register your child.
Session II of Lego Club begins Thursday Nov. 7th. Dates are: 11/7, 11/14, 11/21, 12/5 and 12/12
(5 week session). Time is 3:30-4:40 pm.Lego club is for K-4th graders.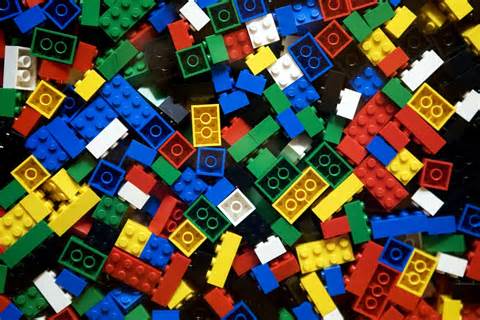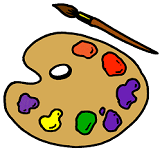 Crafternoon (2nd-4th grade) 4 week session II begins Weds. Nov. 13th. Dates are 11/13, 11/20, 12/4 and 12/11 Time is 4:00-5:00 pm
Tales for Tales Session III starts Tues. Nov. 5th. Dates are 11/5, 11/12, 11/19 Time slots are 4:15-4:45 pm and 5:00-5:30 pm. Your child in grades K-4th can read to our Pet Partner dog, North.
4:15-4:45 Tales for Tails Register Here
5:00-5:30 Tales for Tails Register Here
---
Weekly Programs (September through May)
On-going Youth Programs
*Preschool Storytime - Tuesday and Thursdays at 10:30 am
*Baby Lapsit (ages 2 & under with care giver) - Wednesdays at 10:30 am
*STEAM Saturdays - Drop-in program Saturdays, 10:30 am-1:30 pm
*Train and Board Game Friday - Fridays, 10:30 am-4:30 pm. Drop in all day to play with trains and some games.
*Afterschool Programs, such as:
Lego Club (K-4th grade) Registration required, 5-week sessions on Thursdays 3:30-4:30 pm
Crafternoon (2nd-4th grade) Registration required, 5-week sessions on Mondays 4:00-5:00 pm
Tales for Tails: Read to a therapy dog! Registration required - 3-4 week sessions on Tuesdays 4:00-4:30 and 4:45-5:15 pm.
---
Monthly Youth Programs
Check our calendar for dates and details.
*Family Fun Nights, Yoga, Board Games, Forts... 2nd Tues. 6:30-7:30 pm
*Special Saturday Events, Puppet Shows, performers.
---
School Vacation Weeks
Fun things to do during school vacation weeks
*Make-It Take-It Crafts All week in the Storytime/Craft Room
*Special Performances for the whole family
---
Summer Reading!
5 Week fun program end of June through July!
*Our summer reading program runs for 5 weeks (end of June through July) and has a different theme each year. Upon registering for this program, you will receive a great goody bag and a reading log/bingo card. Log your reading time, do fun bingo card activities and do some beading and win prizes. There are fun programs to attend for all ages as well.
---
Join the Patch Program!
Earn Patches and a fun library bag for reading!
Earn patches and a tote bag for hours that you read! Program runs from Sept. to May and is open to children ages 0 to 8th grade and is generously sponsored by The Friends of the Durham Public Library.

---
Youth Fall Programming
Check out our Fall Calendars!
---