Happy New Year!
See What's Happening at the DPL this month!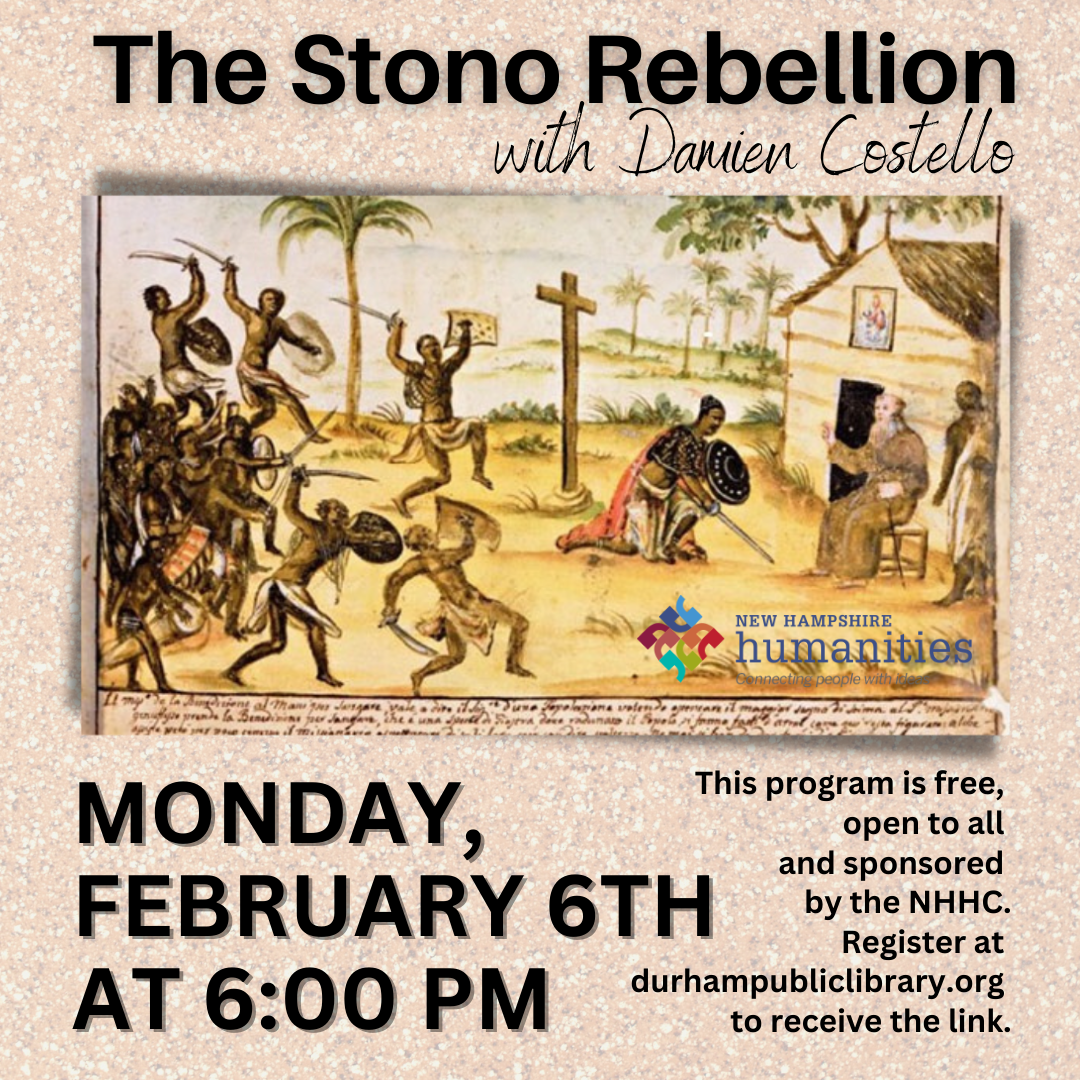 Check our Events page where registration is open for upcoming programs like our next NHHS program, The Stono Rebellion with Damien Costello! Registration is open now for this zoom program taking place at 6:00 pm on February 6th! ! Programs on disaster preparedness from Red Cross New England, Maximizing Your Social Security, and gallery exhibits from the Seacoast Quilter's Guild and the Oyster River High School art department are also coming soon!
Meditative Yoga is on hiatus! But don't worry! While our instructor takes a well-earned break, she has generously given permission for DPL to film the final 2 sessions of 2022 available for in-home use to our patrons! Visit our website HERE for the links.