Kiss the Ground Movie Screening with IWMAC
On Wednesday, October 4 at 6:30 pm join DPL and IWMAC in their second collaorative program in the Sustainable Durham series. From the website: Kiss the Ground reveals that, by regenerating the world's soils, we can completely and rapidly stabilize Earth's climate, restore lost ecosystems and create abundant food supplies. Using compelling graphics and visuals, along with striking NASA and NOAA footage, the film artfully illustrates how, by drawing down atmospheric carbon, soil is the missing piece of the climate puzzle. No preregistration is required and all are welcome.
Andrew Merton Reading
Join the Durham Public Library and Andrew Merton as he reads from his new book, "Killer Poems" on Tuesday, October 10 at 6:30 pm. All are welcome, no preregistration required.
---
Small Town Big Oil 50 Years Later
Join DPL for a author talk with David Moore in honor of the 50th anniversary of the Onassis oil refinery controversy. on October 18, 2023. All are welcome, no registration required.
---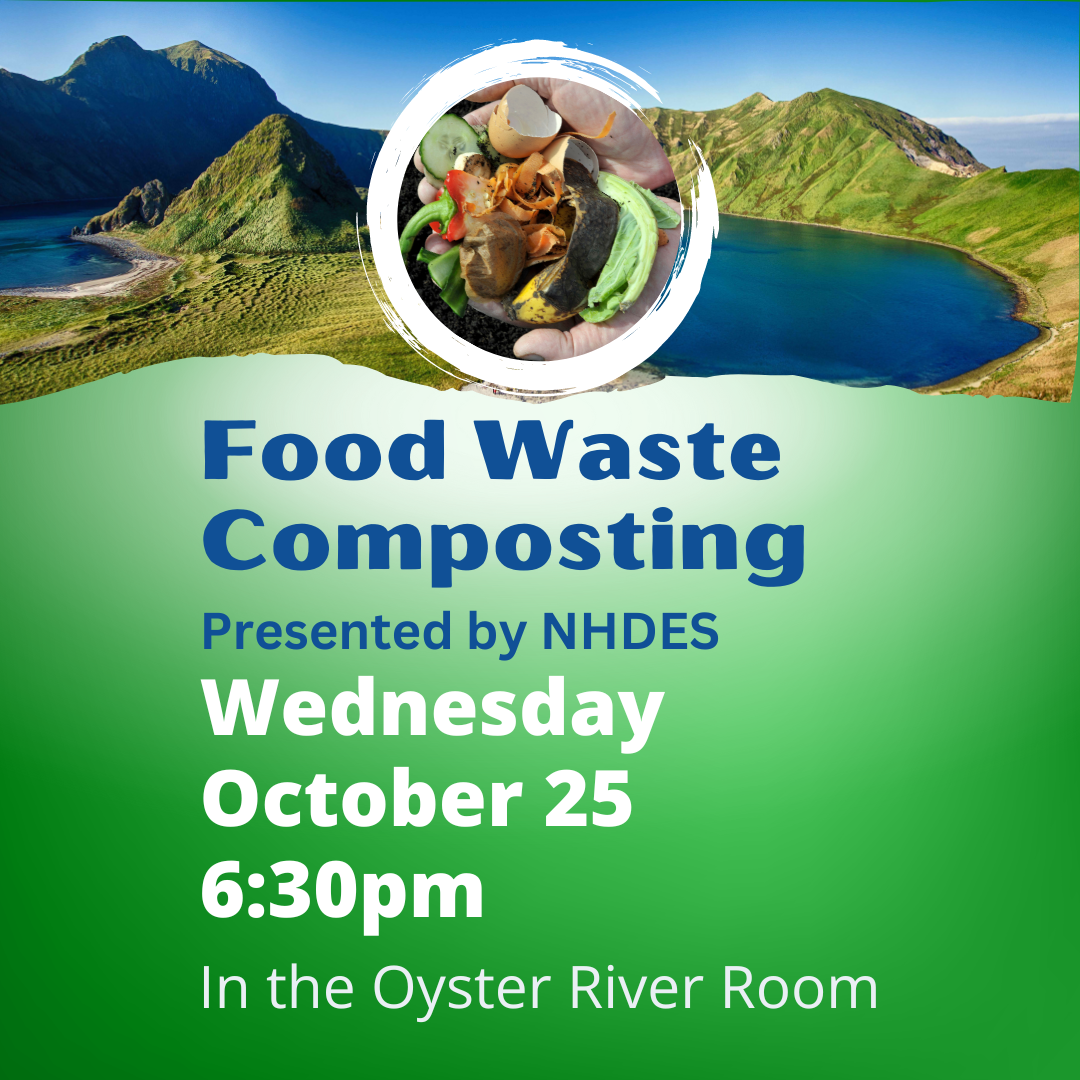 Food Waste Composting
What's the big deal about food waste composting? How does it affect your wallet? Why is it important to the state?
As part of the Sustainable Durham series, the Durham Integrated Waste Management Advisory Committee is hosting a FREE composting working on Wednesday, October 25, 2023, from 6:30 – 7:30pm at the Durham Public Library.
Paige Wilson, with New Hampshire's Department of Environmental Services (NHDES), will join us to talk about the issue of food waste and share how NHDES, towns, and individuals are working to keep food waste out of landfills.
---